Many of you are aware that we have been looking for a new location to call home. While Immanuel (our current location) is great in many ways, it is simply too small and too expensive. We have narrowed our search to two possibilities:  First Lutheran Church on Dayton's Bluff and Hamline Church United Methodist near Hamline University.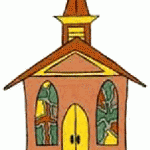 We'd like to know what you think. So come and visit!  On Sunday, Dec 4th at 2pm we have the opportunity to give you all a tour of Hamline Church United Methodist. We'd love to get your feedback. It's located at 1514 Englewood Ave, St. Paul, p. 651.645.0667
We hope to see you there. It'll be fun.