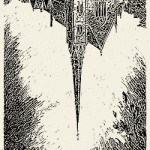 Even though House of Mercy has a deficit of  $7,804.14, we have almost never been this financially stable.  The giving from this community has been incredible especially given the dismal economy.  It's because of the strength of our donations that we think we can eliminate this deficit.
If everybody gave a one-time extra $50 contribution above their regular donations the red ink would turn to black (which is a good thing in spite of our love of grey areas).  So, we've come up with this midsummer campaign and this highly motivating catch phrase: "Let's do this Thing" (meaning eliminating the deficit).
You can get this "Let's Do This Thing" done in several ways:  By dropping some cash in the oblation stations (gift box and alter) on Sunday; Mail a check to House of Mercy, 104 Snelling Ave. S. St. Paul, MN 55105, or Donate through the House of Mercy website (houseofmercy.org).
Let's Do This Thing, like right now!