Come pay your respects, he wasn't all bad
Thursday, Friday, Saturday, October 13, 14 & 15 at 8 pm.
Country Music and Eulogizing. Drink and Food. $15. All Proceeds go to House of Mercy.
The Funereal Remembrance of Luke the Drifter is a participatory musical theatre experience set at the Bradshaw Funeral home, 1174 Payne Avenue, Saint Paul, MN. Set in 1977, it is a re-imagining of the life and death of Hank Williams, Sr's alter ego. The 1920's era funeral home will be torn down the week after the show.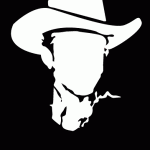 Tickets available now at  www.houseofmercy.org or Sunday nights at the House of Mercy merch table, or at the door.
The show is a funeral service for Luke with his remaining old friends, family members (ex-wives, children, cell mates, drinking buddies, band mates, bartenders, preachers), eulogizing him and playing his songs.