Kelli started her career as a professional choreographer/dancer at the age of 15. Since then she has worn several other theater hats – writer, producer, director, actor – but she loves acting most of all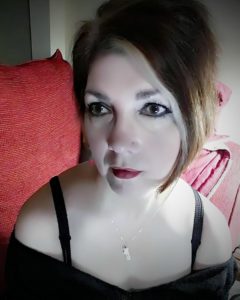 . She has worked in various capacities for the Refreshment Committee, Park Square Theater, Theater in the Round, Black Dirt, Jelli Role Productions, and a host of others. Currently, she is a core company member of (lumin)theater lab. She lives in Hastings with her joyful, shaggy dog, Teddy.
Kelli, as Judas' mother, is doing an excerpt from The Last Days of Judas Iscariot by Stephen Adly Guirgis.